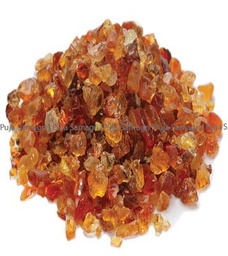 kr-Edible Gum/Gud (गुड) 500g
Edible Gum is a natural edible gum. It is white or brown in colour. It provides heat to the body and is usually eaten in cold winter month.Gud ladoo are most often given to women recovering from childbirth.
Benifits & Nutrients :-
- Gud is known to boost stamina and health, helping one keep away from falling sick due to cold and cough.
- It also is known to treat low Vitamin D levels in the body.
- The Edible gum is not only good for pregnant women; also, it's great for new mothers.
- Usually, women lose their energy during pregnancy, and edible gum helps them regain their strength by providing essential nutrients.
- Rich in fiber, and it also has the property to increase the body's metabolic rate.
- Edible gum is a powerhouse and great for boosting immunity, health, and increasing stamina.
- Gud is a useful and natural remedy for urinary incontinence.
Usage:-
- You first need to deep-fry the crystals till they fluff up and then powder them before use in recipes.
-  One of the most popular ways of consuming this helpful ingredient is in the form of delicious Gaund ke Ladoos.
- In a serving glass, take 3 to 4 tablespoons of overnight soaking gud and add chilled milk or water an drink it.
This is a preview of the recently viewed products by the user.
Once the user has seen at least one product this snippet will be visible.
Recently viewed Products