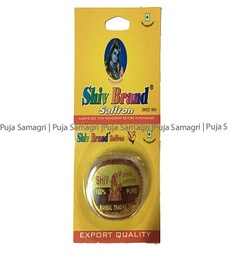 kr-Indian kesar/saffron (इन्डियन केसर) 1g
Shiv Brand Saffron is considered one of the world's most expensive spices.The dried thread-like parts of the flower (stigmas) are used to make saffron spice, food coloring, and medicine.It holds medicinal properties which can help in clearing up acne prone skin.
Health Benefits of Shiv Brand Saffron:-
- It helps to give you a glowing complexion.
- Reduce fevers.
- Fight cancers cells and tumor growth.
- Relieves gas and acidity.
- Reduce weight and cholesterol.
- Prevent heart disease.
- Treats insomnia and depression.
Usage:-
- Shiv Brand Saffron has a subtle taste and aroma and pairs well with savory dishes, such as paella, risottos, and other rice dishes.


This is a preview of the recently viewed products by the user.
Once the user has seen at least one product this snippet will be visible.
Recently viewed Products